Website Survey
Get feedback from right users at the right time – exactly when they are interacting with your website
Start Free Trial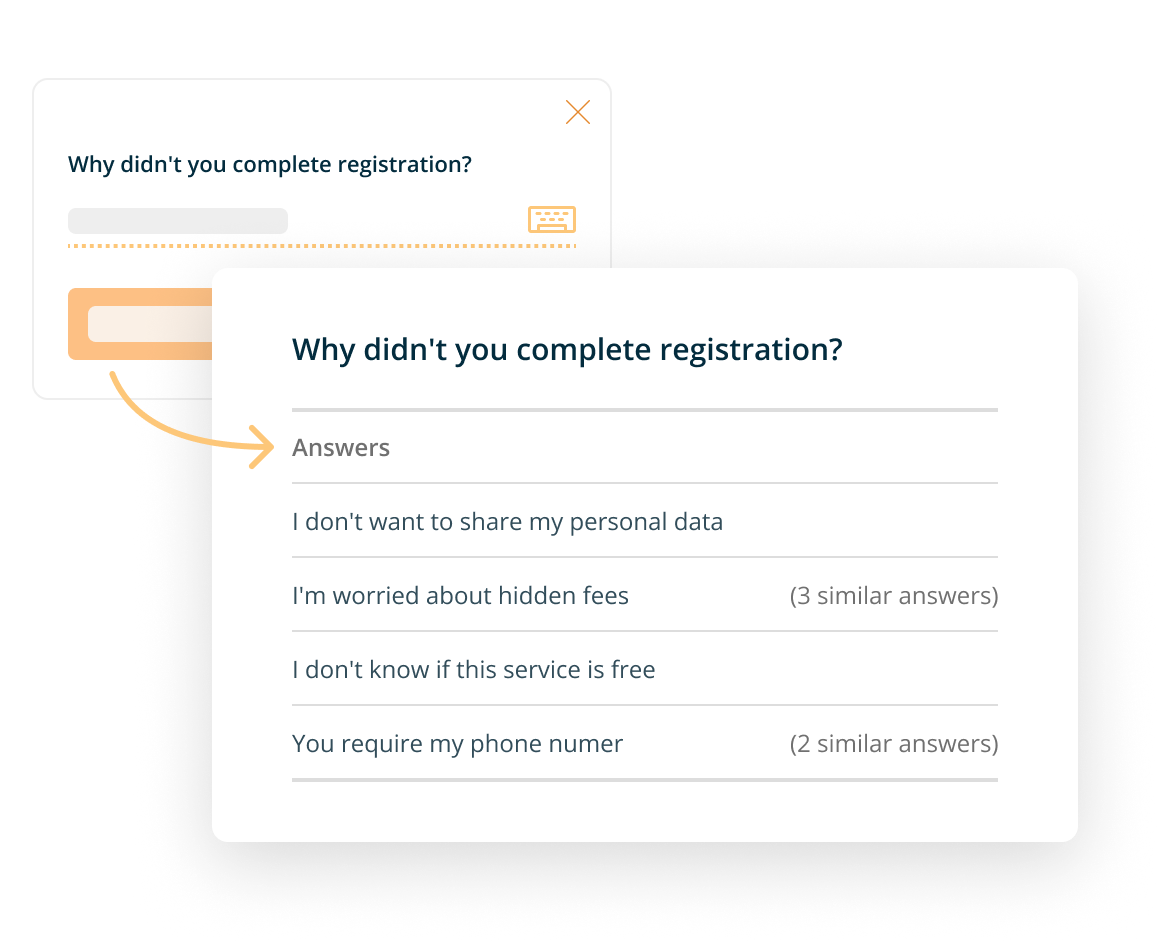 Understand your website users
Analytics data won't tell you why users act in certain way, what is their motivation, why they don't convert. You can only know this, by asking them.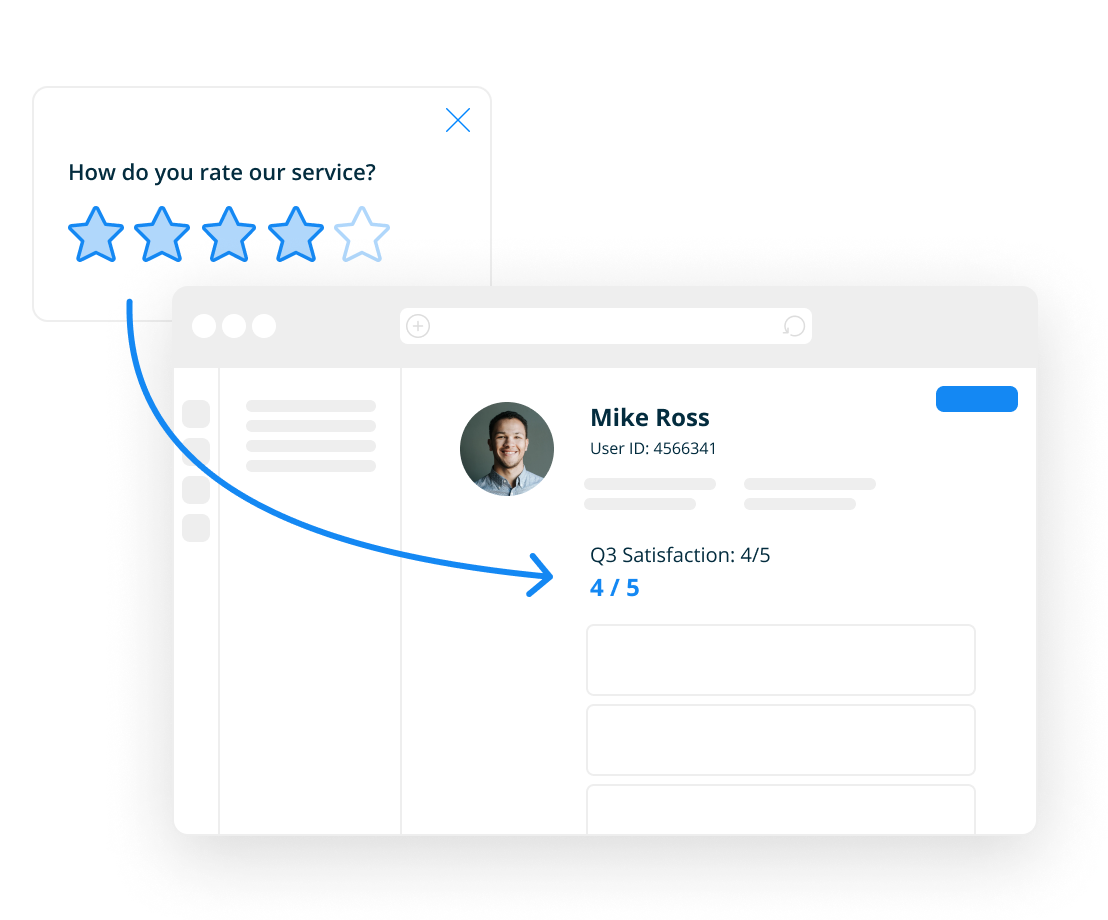 Connect results with your data
Send survey data to internal applications, so you can get 360 view of customer satisfaction. Use this information to better prioritize actions and projects.
Make better decision based on solid data
Who are your users?
What users think about your website?
Why users don't convert?
Why users don't sign up?
How is your offer perceived?
What features are missing?
How is your customer service rated?
Startquestion gives you full control over website surveys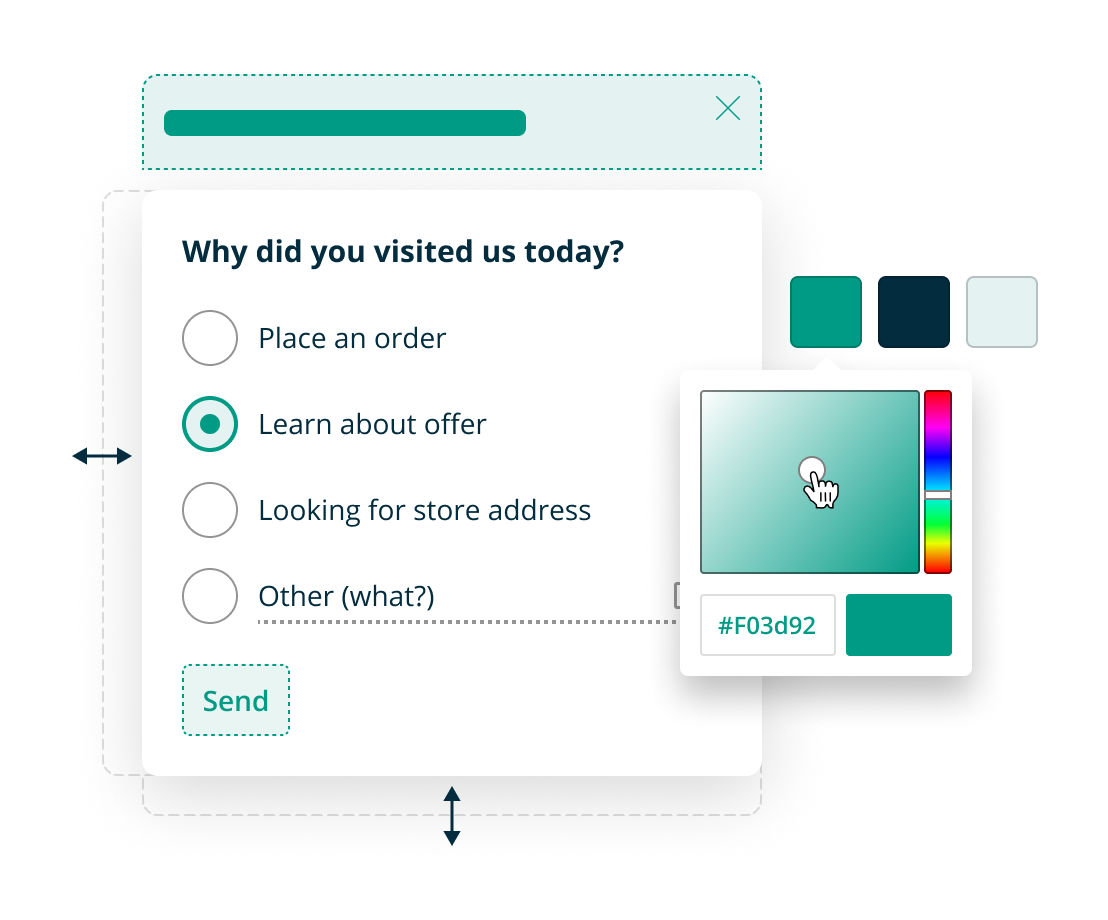 Personalize design of your survey
Choose color theme and survey appearance based on your brand. Decide when to show your survey: immediately, after scrolling, after some time on the website or on exit intent.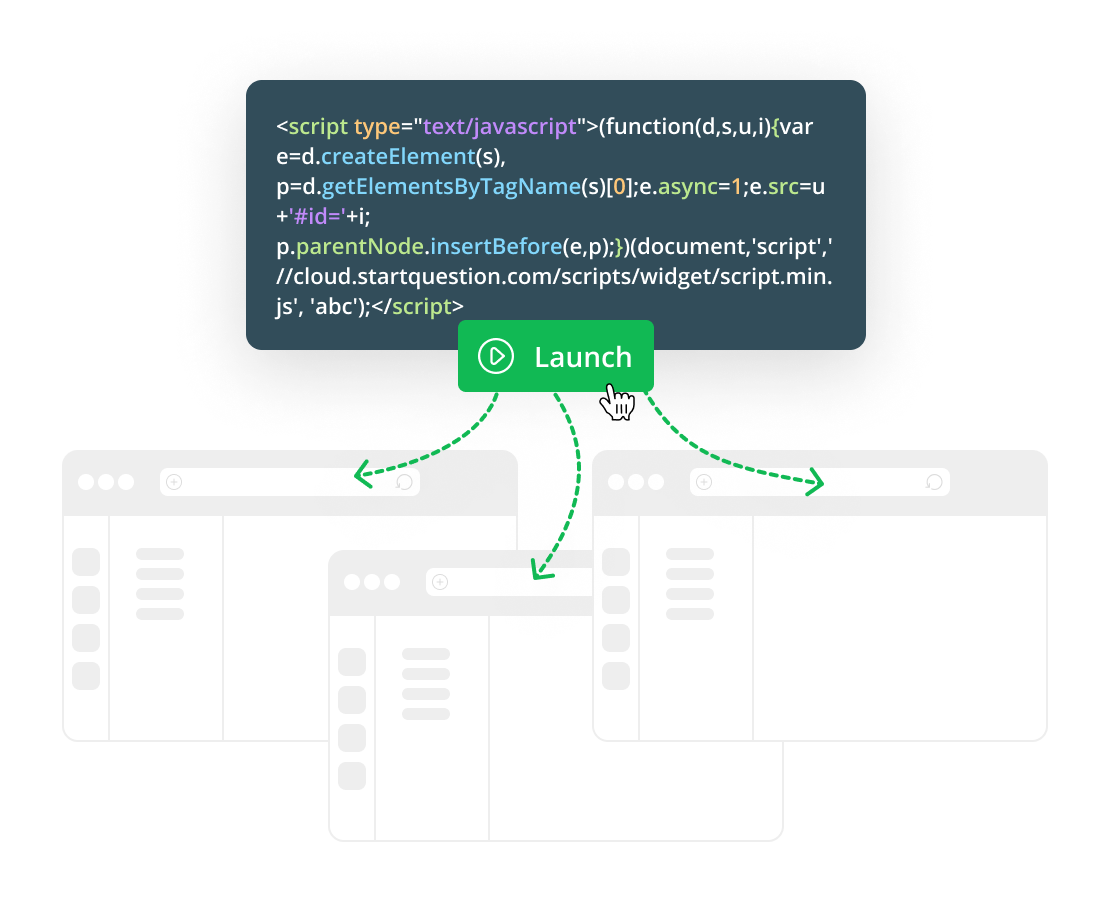 One code to rule them all
Creating and starting your survey will just take few minutes.
You install survey code once and then you run all your research from Startquestion panel.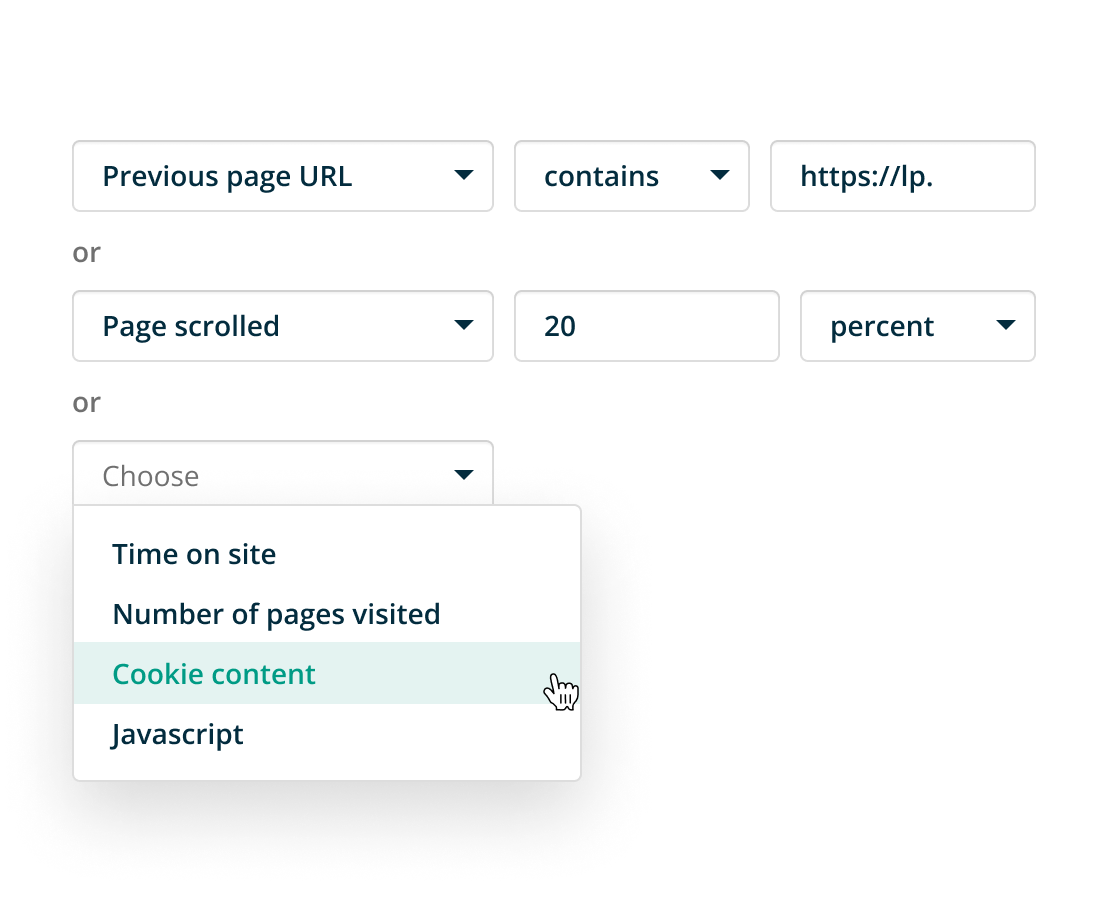 Target surveys precisely
Website surveys can be targeted based on user behavior or attributes. You can create logic eg. depending on NPS results, services they use or plan.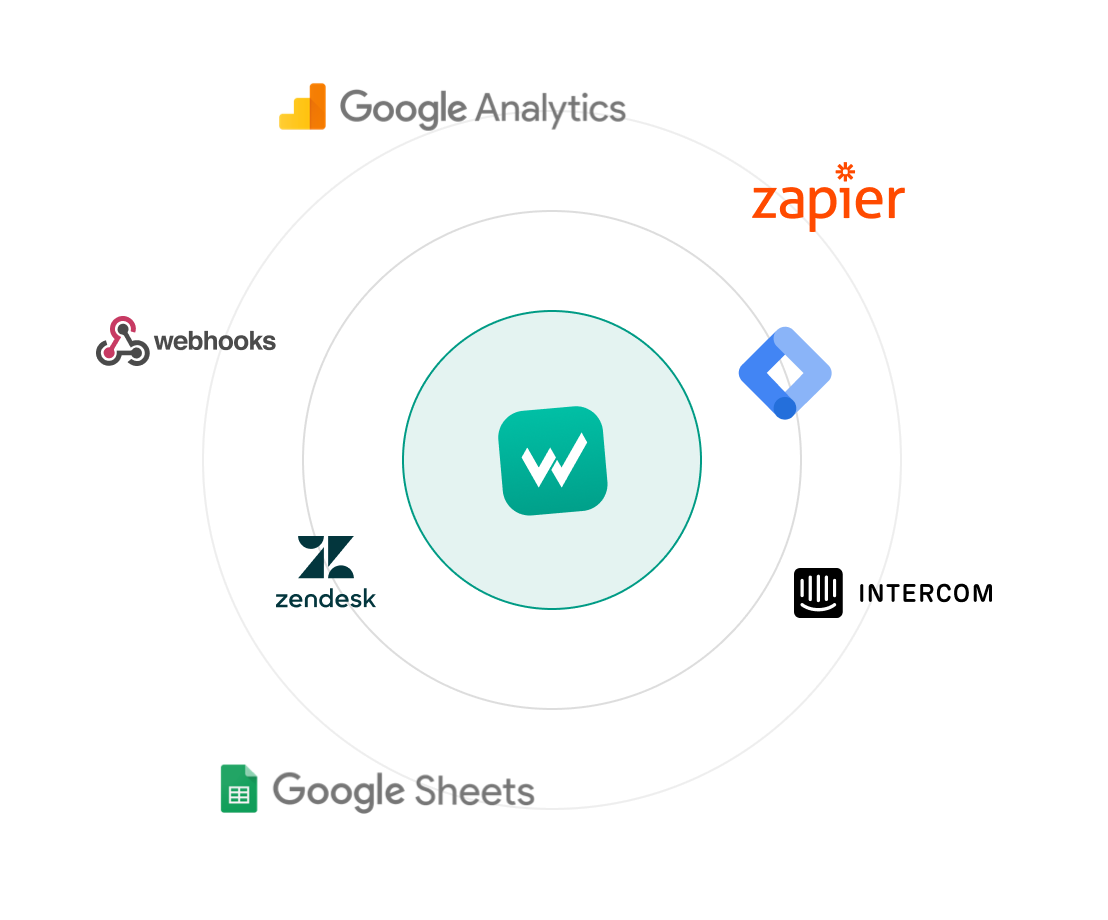 Integrate with your stack
User feedback can be send automatically to your CRM, Google Analytics or shared via Slack. Just configure it once and let automation do the rest.
What our users say
After many recommendations, we tested Startquestion, wich turned out to be easy to use and flexible survey software. We appreaciate high quality, reaction time and patience of customer support team. Startquestion helps us in many feedback related use cases and we see more users and departments actively using it for their purposes.

Krzysztof Gabruk
The key to the Voice of Customer project's success is integrating the client's internal systems with the online research software. The first experience with the system was so encouraging that Medicover Poland decided to transfer all the conducted research to the Startquestion platform.

Beata Dąbrowska
Startquestion allowed us to guarantee the anonymity of the survey to our employees. The ability to automatically send reminders to complete the study helped us collect the results – without them, we would certainly not have achieved such a high response rate.

Sebastian Srebnicki
In Startquestion, I found what I wanted to do later when developing my company. On the one hand, taking care of a solid and safe technological foundation, and on the other hand, listening to the needs, engaging customers in product development, and focusing on solving problems.

Paweł Owczarek
Easy to use, enterprise grade survey tool to collect user feedback from websites
Start For Free