Work with the best professionals in the industry
Learn the real reasons why employees leave. Conduct an Exit Interview, quickly draw conclusions with analytical tools and generate reports to help retain the most talented people in your company.
Try for free
Do you prefer to talk about the offer? Ask for contact
We have been trusted by over 5,000 clients:
Want to start your own research? We can help you!
Make an appointment for a free consultation with our specialist who will help you:
take the first steps in implementing Exit Interview surveys in your organization,
integrate surveys with your HR systems and programs,
prove to the board that the investment in collecting ex-employees feedback pays off.
What our customers are saying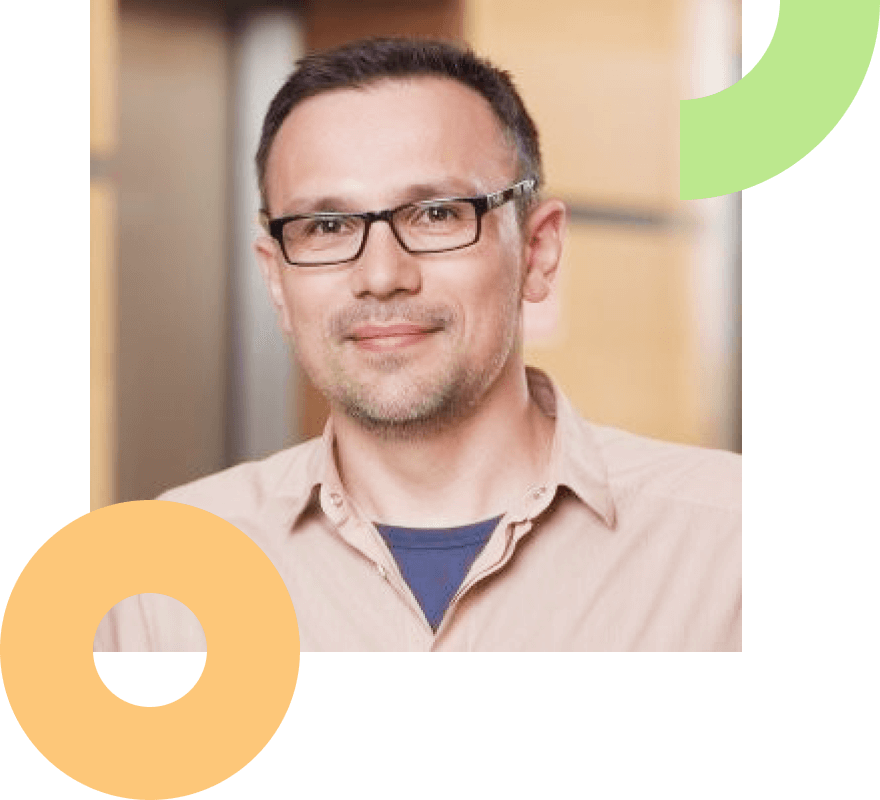 After many recommendations, we tested Startquestion, wich turned out to be easy to use and flexible survey software. We appreaciate high quality, reaction time and patience of customer support team. Startquestion helps us in many feedback related use cases and we see more users and departments actively using it for their purposes.
See other reviews
Startquestion features useful in conducting Exit Interview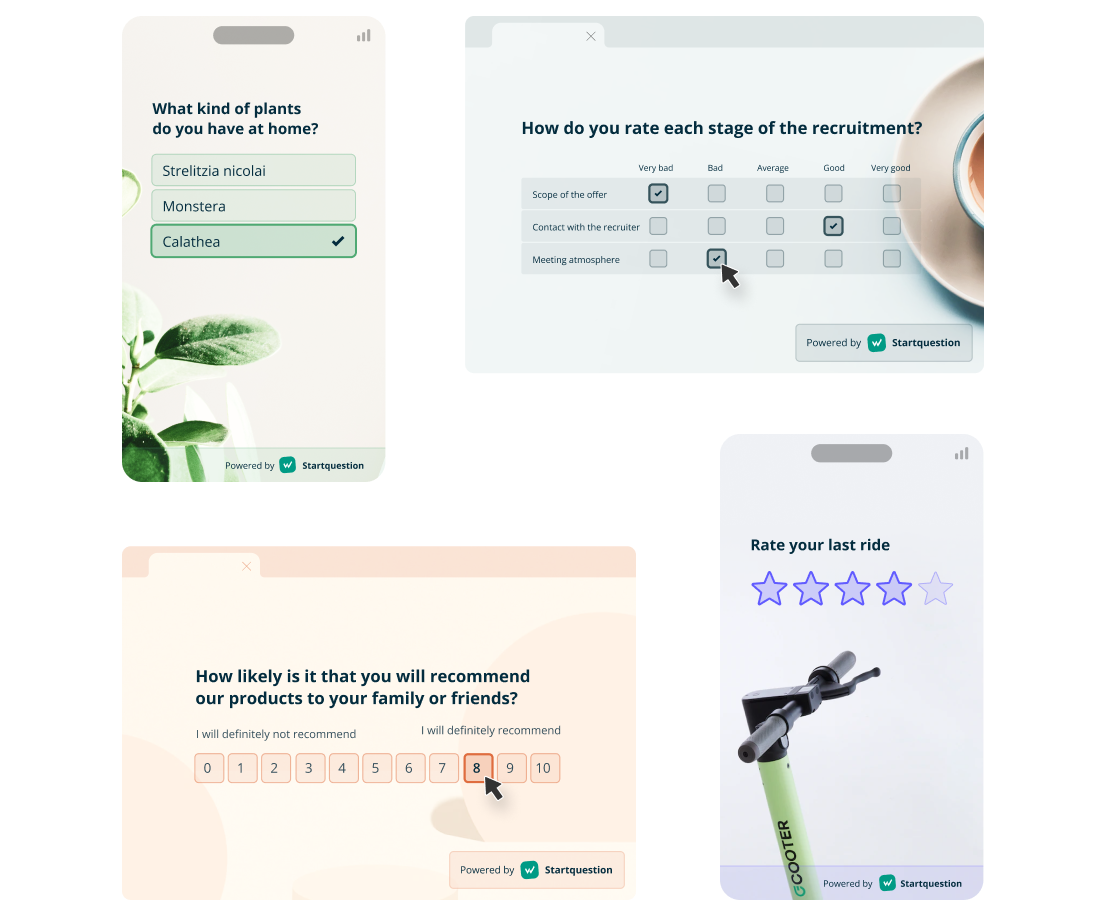 Ready-to-use and personalized template
We know time is a priceless resource. That is why, in cooperation with specialists from the HR industry, we have prepared intuitive and easy-to-complete templates for employee satisfaction surveys.
Ready-made patterns can be easily personalized – take care of the appropriate graphic design, and if the employees agree to open research, make a personal invitation.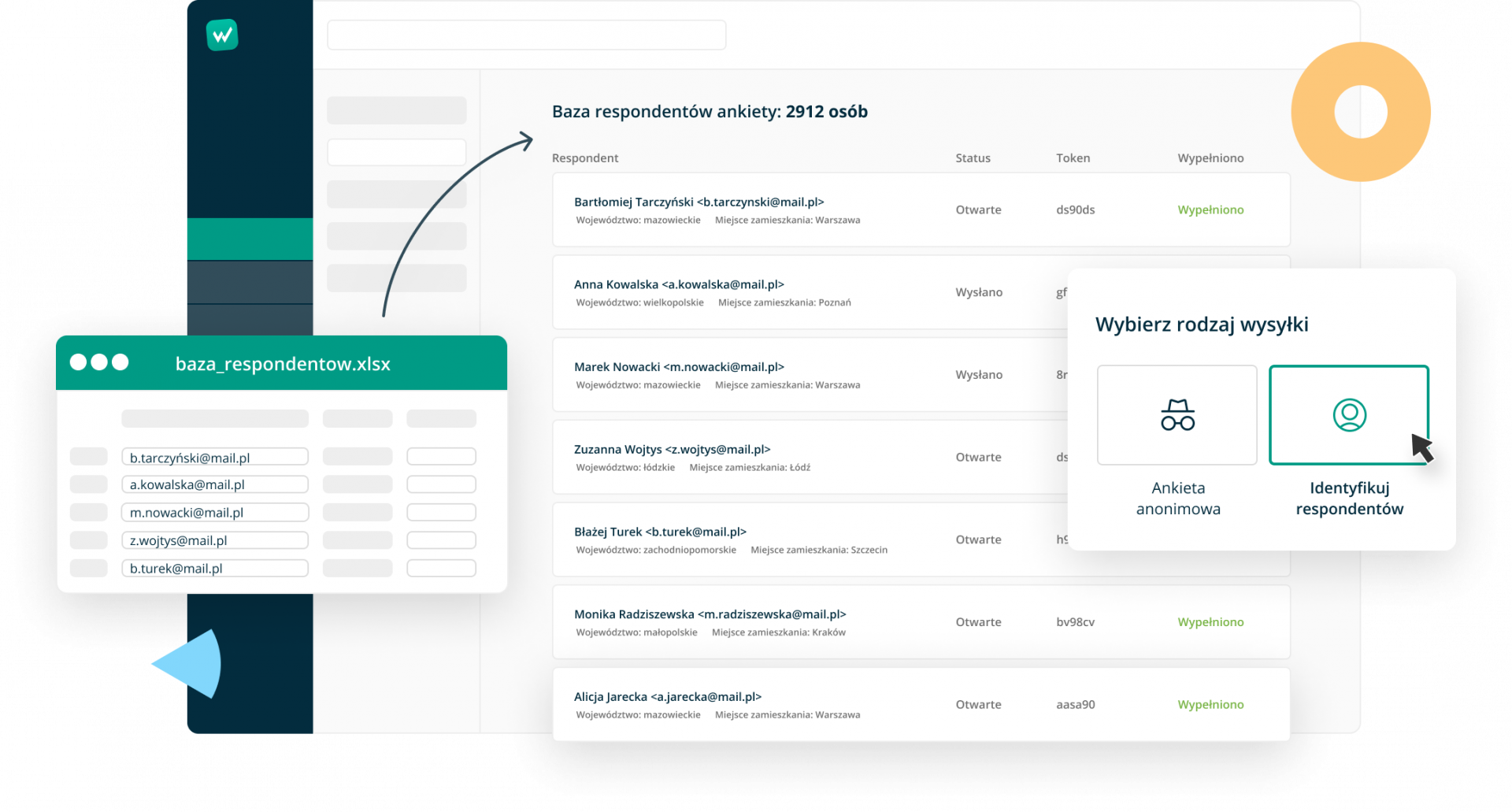 Anonymity guarantee for the employee
Openly criticizing supervisors may raise staff concerns. Reassure your employees that the survey is safe and anonymous and that honest feedback is the most important thing for you.
Automated survey delivery
Set up survey delivery once and collect feedback from employees regularly. Choose the most convenient form of distribution of the survey to the capabilities of the staff (e-mail, link, SMS, QR code, questionnaire on the website).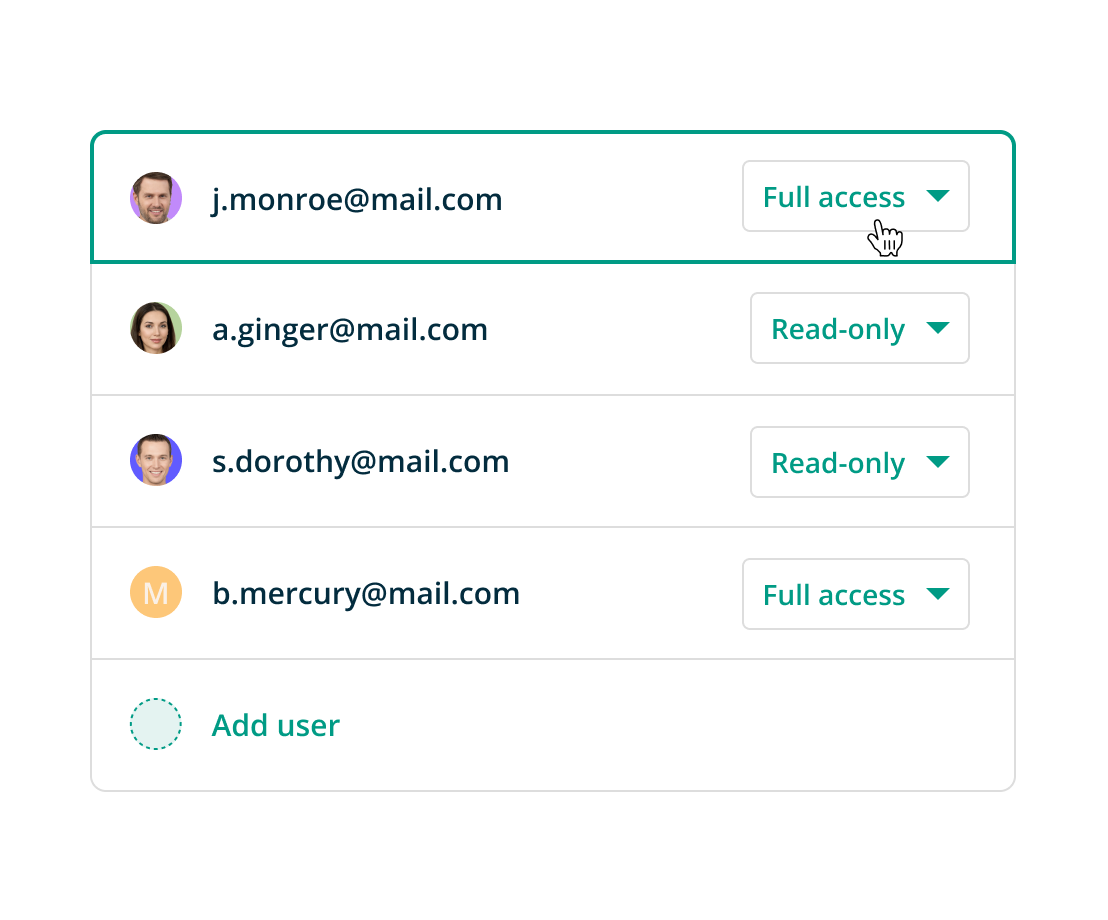 Cooperation between HR and other departments
Create surveys and share the results with the team of HR specialists. Set up an alert that will notify the appropriate people of a crisis requiring urgent intervention.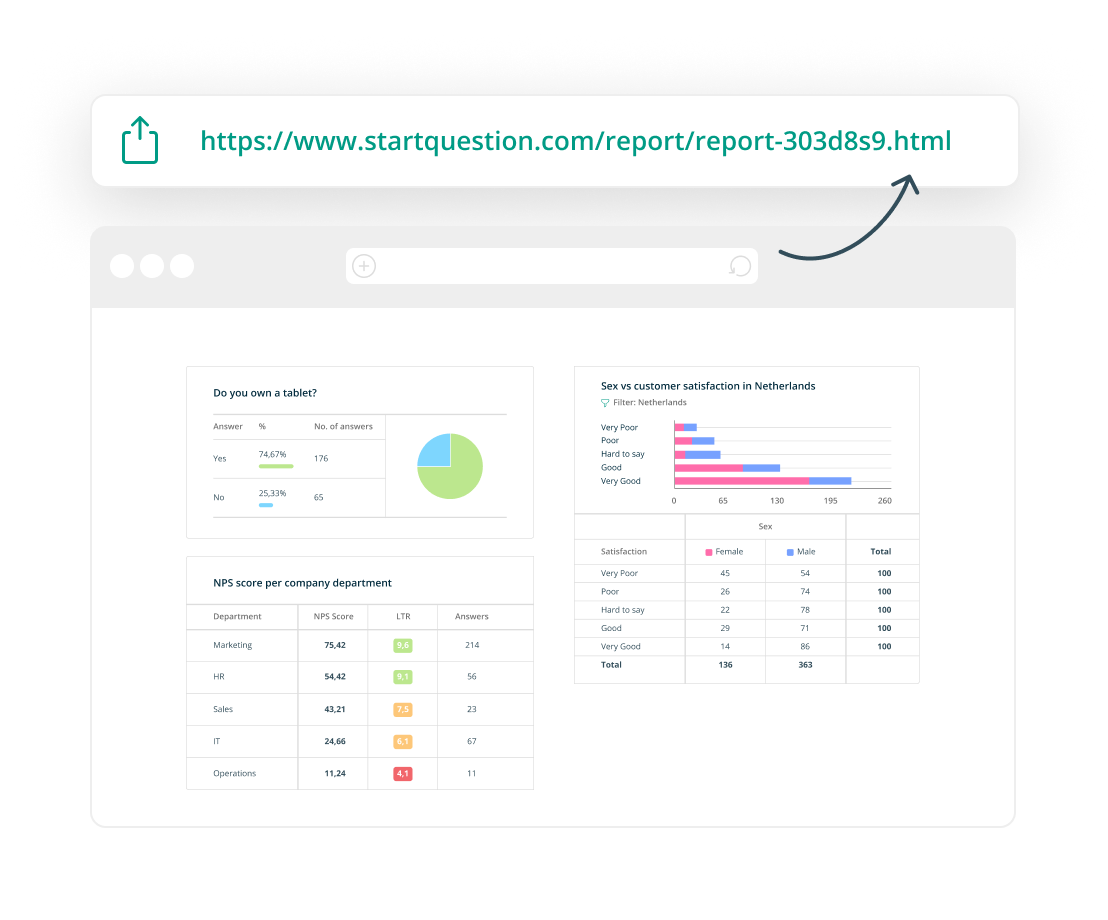 Cyclical reports & live results
With Startquestion, you can easily share your research results. Anyone with a link to the LIVE report can follow the incoming results in real-time. You can also quickly download an aesthetic and graphically rich research report in a convenient format (DOCX, PDF, etc.) or set up a cyclical shipment to the managers concerned by the opinion.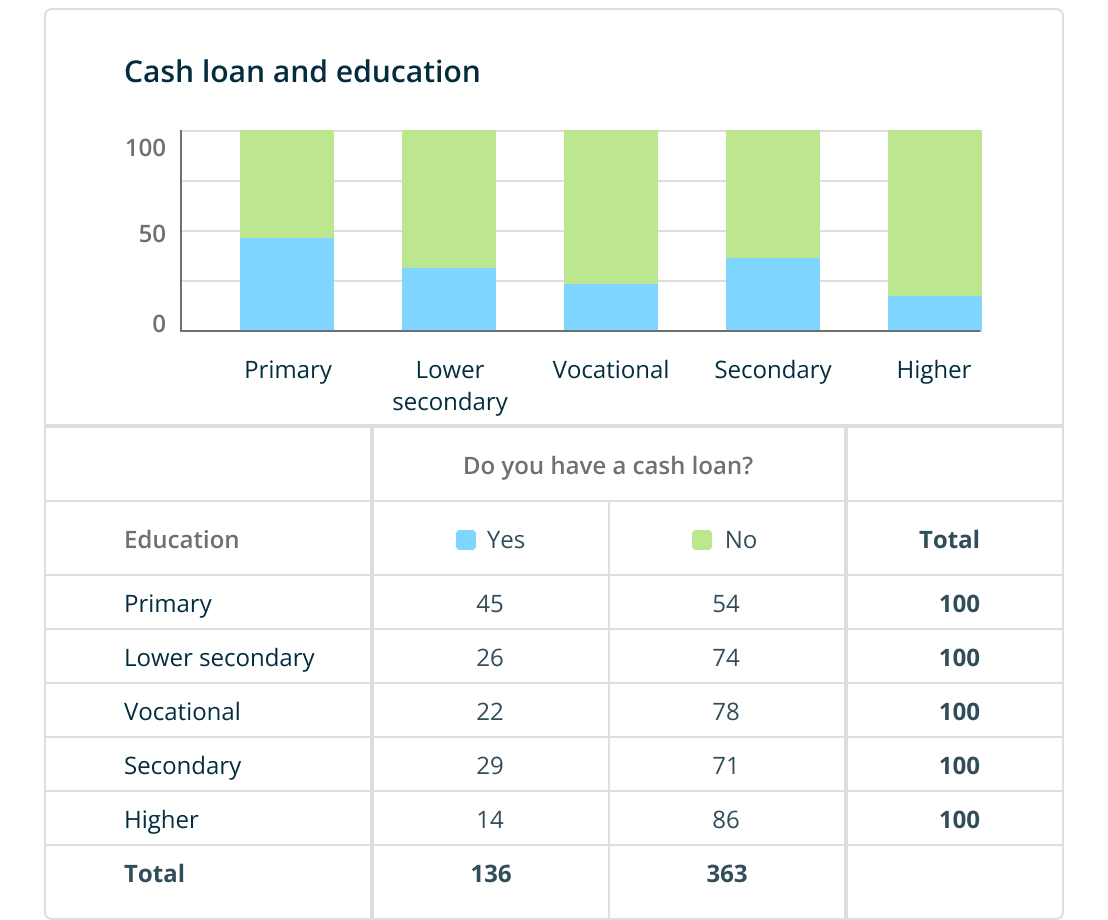 Advanced analysis in a few clicks
Analyze the collected feedback in-depth to have a tangible impact on employee satisfaction and commitment. With analytical tools, you can, for example, filter the results by the employee's department, seniority, position, etc. You can also create rankings with one click and track changes in employee satisfaction over time.
See other examples of Employee Surveys
See more
Explore other Startquestion solutions